HVAC Maintenance in Southern California
Regular HVAC maintenance is one of the best things you can do to keep your system running and avoid high energy bills and future costly repairs. Unfortunately, most HVAC companies will avoid telling you this because we are in the repair industry and we profit from fixing broken systems. Maintaining a system so it doesn't break down goes completely against the grain.
Most homeowners are unaware of this until it's too late. But here's the thing. We at Friends and Family Heating and Air wouldn't want our friends or family members to ever sit in freezing cold or sweltering hot home due to an issue that could have been prevented with regular maintenance. That's why we offer a range of HVAC maintenance services in Southern California.
What to Expect with our HVAC Maintenance Services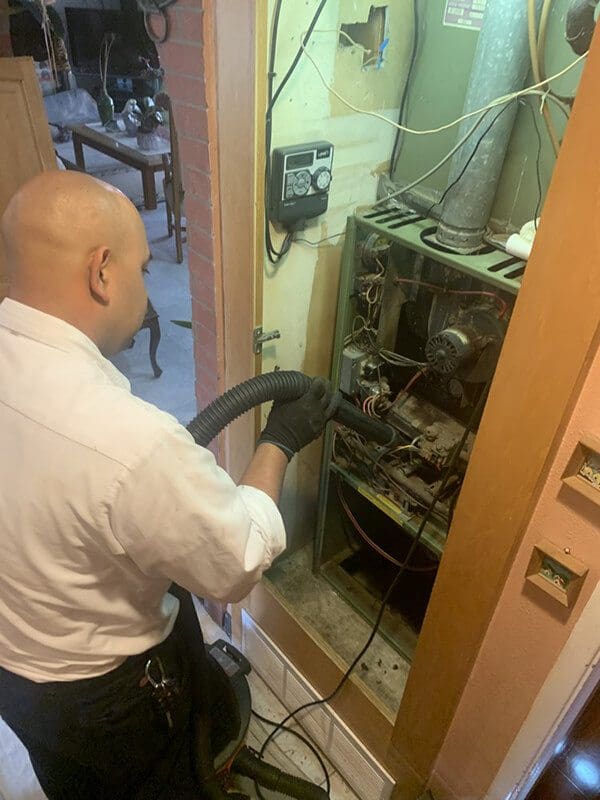 Every manufacturer, regardless of brand, recommends that you break both your heating and air conditioning systems down and properly clean them at least once a year. By doing this you are allowing your machines to breathe, and, just like us, in order to function properly and have a high quality of life, we must be able to breathe.
At Friends & Family HVAC, our maintenance does not consist of just changing the filter and telling you everything looks great. The average tune-up could take anywhere from 1 1/2 to 2 hours.
Whether it's our 26-point furnace tune-up or our 30-point AC tune-up, the machine is taken completely apart and every component is thoroughly cleaned, checked for safety, and tested to make sure it is within the manufacturer's specifications.
By doing this, you can drastically lower your bills and improve your indoor air quality while having a quieter machine and peace of mind that the unit will perform optimally, regardless of what the weather extremities may throw at your home.
Our Southern California HVAC Maintenance Guarantee
We're sure that you'll see a change in your energy bills and a more efficient unit, meaning the unit will get to your optimal temperature faster and shut off faster, after you have us out for your HVAC system maintenance. If you don't see any difference, we'll do two things that no other company will offer. First, we'll give you another tune-up, free of charge. If you still don't see a difference, we'll refund 100% of the cost of the tune-up, no exceptions, no excuses.